/static/c493789b5a656b70adbd607c1cd56fdc/41624/profile.jpg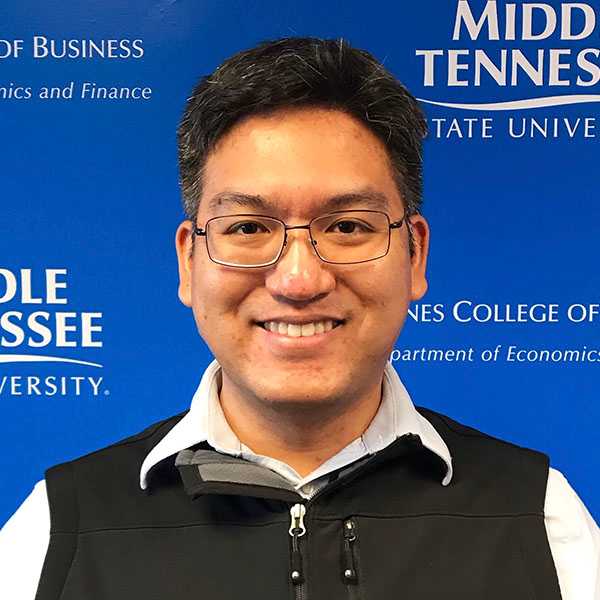 /static/c493789b5a656b70adbd607c1cd56fdc/41624/profile.jpg
Wisarut Suwanprasert
Middle Tennessee State University
Dr. Wisarut Suwanprasert is currently an Assistant Professor of Economics at Middle Tennessee State University (MTSU). Prior to joining MTSU, he was a visiting assistant professor at Vanderbilt University.
He received B.A. in Economics (First Class Honors and gold medal) from Chulalongkorn University and M.S. in Economics and PhD in Economics from the University of Wisconsin-Madison, USA.
His research interests include international trade, optimal tariffs, trade agreements, Thai exporters. He has published articles in Review of International Economics, Review of World Economics, Public Choice, Economics Letters, the B.E. Journal of Theoretical Economics and International Economic Journal.
Research Interests
International Trade
Labor and Demographic Economics
Monetary Economics
Discussion Paper
aBRIDGEd
Puey Ungphakorn Institute for Economic Research
273 Samsen Rd, Phra Nakhon, Bangkok 10200
Phone: 0-2283-6066
Email: pier@bot.or.th